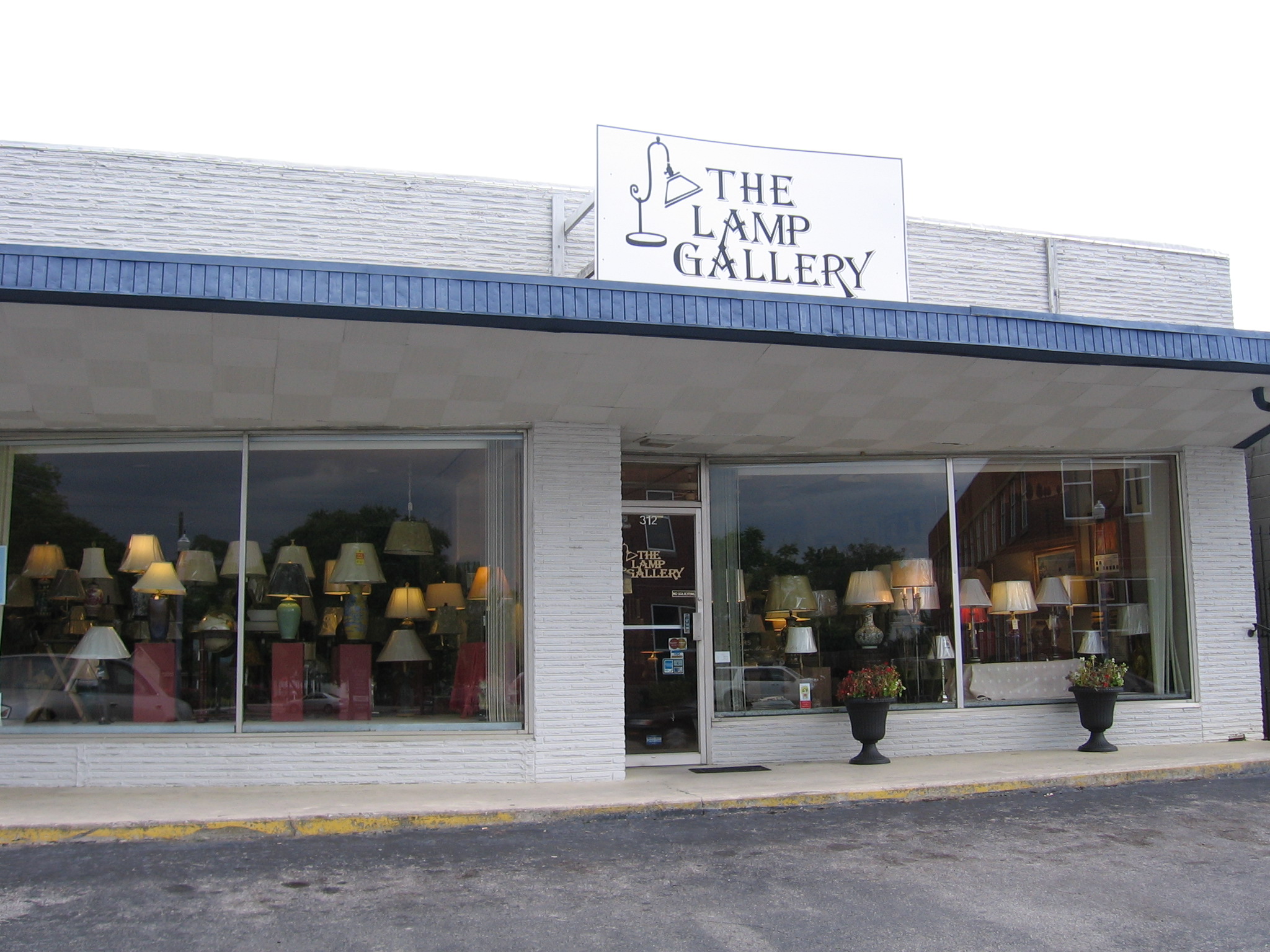 Please note: The Lamp Gallery will be closed from Friday, Sept. 13, through Saturday, Sept. 21, 2019. We will reopen Monday, Sept. 23.
New Location!
Due to construction of the new county Judicial Building, The Lamp Gallery is now located at 308 E. Vine St. The move was effective Sept. 8, 2015.
(Special note: above is a photo of the old location. We are working on a photo of the new location. Sorry for the confusion.)
 The new location is still in the downtown area with easy parking. 308 E. Vine St. is one block south and three blocks east of the courthouse and three blocks east of City Hall and Linebaugh Public Library.
~~~~~~~~~~~~~~~~~~~~~~~~
~~~~~~~~~~~~~~~~~~~
Hours
Monday, Wednesday, Friday      10:00 to 5:30
Tuesday, Thursday                    11:30 to 5:30
Saturday                                  10:00 to 4:00
Telephone and fax number is 615-893-8355
E-mail address is lampgallery312@yahoo.com.
We are a full-service lamp store with a wide selection of fine lamps and shades. Besides carrying lamps from several quality manufacturers, such as Sedgefield, Visual Comfort, House of Troy, Decorative Crafts, Uttermost and Edward Alden, we also make many of our own lamps from porcelains, brass and other items to provide a look one will not find anywhere else. We also provide custom-made lamps from items provided by the customer.
Full service lamp repair/restoration is also part of our business. This includes fixtures and antique lamps (although we do not sell fixtures). We also have lamp parts. 
We carry a large selection of lamp shades and attempt to stay current with popular styles while also stocking the traditional shapes and colors, both soft and hardback, which are our mainstay.
When purchasing a lamp shade, it is important to BRING YOUR LAMP BASE for proper fitting. When we have the lamp, we can try many shades and see what is best for your lamp and also see that the shade fits properly. We offer quantity discounts on shades, too. 
The Lamp Gallery has been in business since 1978. Please visit us and check out our selection and reasonable prices.
 Come see us!
Bill Patterson, owner